LexisNexis® Juris® is a customizable tool that's helping firms to simplify the way that they manage their finances. We want all Juris users to understand what their software solution can do, so their firms can take full advantage of all the advanced features Juris has. Here are some tips to help you use your Juris software to its fullest potential.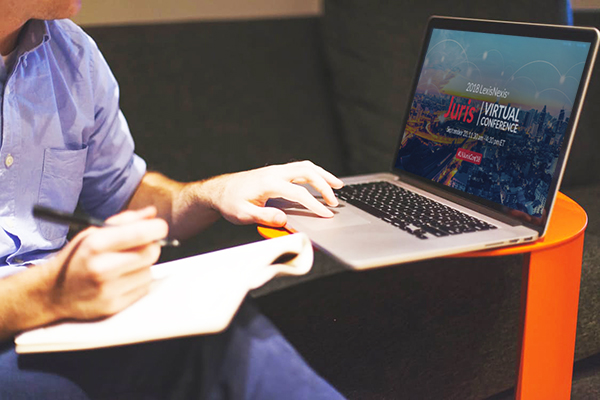 Getting the Most from Your Reports
Reporting is a crucial component of managing a thriving law firm. Efficient reports will tell you what you need to know to make split-second decisions, without the need to wade through a sea of unnecessary data. Juris provides built-in reporting features that provide the types of data that are valuable to busy firms. Here are some useful tips for getting the most from your Juris/Juris Suite reports:
Tip 1: What do you do when the Hours Worked value in the Timekeeper Diary doesn't match the hours worked in the Timekeeper Analysis report? Keep the dissatisfied timekeeper from glaring over your shoulder by downloading the Juris Suite "WT0011 – Time Adjustments by Working Timekeeper" report from the Juris Support Center.
The date range parameters in this report allow the user to enter the From and To date range, to determine when possible time entry adjustments were made to the "As Worked" values of the time entries and the option of "Today's Date" vs. "Original Date."  This report, along with 50 other useful reports, are available in the downloadable file "Juris_Suite_Supplemental_Reports.zip."
Tip 2: Did you know that you can change the Account Number in your Chart of Accounts? Simply type over the existing Account Number to make the change. All existing transactions will move with the change. Even your Financial Statements Layouts in Juris and your Account mappings in Juris Suite Reporting will automatically update. *NOTE: You cannot change the Account Type!
The Importance of Visibility
Your firm performance relies on the information that your practice management software provides. This means that you need a complete picture of the overall standing of the business at all times. Juris places the right data at your fingertips, so you can give clients and administrators the answers they need, when they need them. Here's a tip that will help you to improve data compliance with your Juris/Juris Suite software:
Tip 3: Use the Quick Navigation Button  to quickly locate Clients, Matters, Time and/or Expense Entry batches that contain a specific client or matter, Vendors, Cash Receipts for specific clients, or text populated in journal entry references.
*BONUS TIP: In Juris version 2.8.2, new functions have been added to the Quick Navigation feature that allow users to quickly view, print, or email a client's bill archive without browsing to Client/Matter Inquiry, look up an A/P or Trust check and view the check details (including the GL Distribution and Client/Matter Expense Distribution) and find a specific A/P Voucher.
An Easier User Experience
It's more likely that your software will be utilized to its fullest potential if it's easy to use and provides information that makes sense for your firm. With better organization and streamlined workflows, you can improve overall operational efficiencies. Here are some Juris/Juris Suite tips that will help you have an easier and more powerful user experience:
Tip 4:  When the Firm Name or Office Address changes – Do you find yourself updating multiple Bill Designs to incorporate the change? Instead of using the Label field for the firm name and/or address, use the Firm Name field and the Client Office Address/Matter Office Address fields. Once the address is changed on the Office record, the Bill Designs will reflect the correct information.
Tip 5:  Tired of wasting paper with unwanted prebills for Matters defined with a Contingency Billing Agreement? Set the Fee/Expense Billing Frequency to "R – On Request."
Tip 6: Save time in Cash Receipts – If you know your Bill Number, you can skip the client matter code field and just input the bill number, then hit the enter key. The client matter number will populate for you.
Tip 7: Any field that populates from a drop-down box allows the use of the down arrow to scroll through the drop-down items for selection. Typing the first letter of the code will also skip to items that begin with that letter.
Tip 8: Need to cut checks to a specific group of vendors? Assign a Payment Group on the Vendor to select only those vouchers associated with the Vendors in the group when printing checks.
Tip 9: When you log in to Juris Suite, are you in the Snap-In you use most? Modify the order of the Snaps by going to the Juris Button < Snap-In Manager and move the Snap-In you use most to the top of the list!
Tip 10: Want quick access to your favorite filters without having to use the ribbon bar options? Mark the filter as a favorite in Edit Filters; now it can be easily accessed by right-clicking on MyFilters.
Ready to Learn More?
With the right tools and knowledge, you can use Juris to its fullest potential. One way to keep on top of all the great resources that Juris has to offer is by attending the upcoming Juris Virtual Conference. This unique event can be attended from whatever location works best for you. You'll learn even more tips, like how to find your Ribbon Bar when it's missing and how to prevent wasted time making changes to files exported from Juris BX.
You'll also learn how to quickly find out "Who Done It." If you've ever struggled to figure out who created a specific Juris transaction, changed a vendor address, changed a matter billing address, or unposted a bill, this is a topic that will speak to you. Juris is packed with features that can streamline the way that your firm manages its finances and make business operations more efficient.
This one-of-a-kind event is your chance to get to know Juris users and experts from across the country. This interactive experience takes place on September 20th from 11:30 am – 4:30 pm ET. The best part? You can attend right from the comfort of your office! Participate in different chat rooms, watch Juris Professionals give presentations on Juris/Juris Suite software, collaborate with your Juris peers, and get answers to your questions during our Juris Professional Consultants roundtable discussion.
Isn't it time you start getting the most from your practice management software solution?
Learn more about the Juris Virtual Conference and register today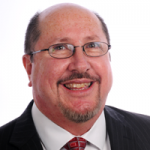 Stan Graham
Stan Graham is a CPA in the state of Ohio with specialized knowledge and expertise in the areas of Accounting, Taxation, Business of Law, Business Consulting and Juris Software. He has been with LexisNexis for 19 years and has 10 years of in-depth experience working with Juris software and law firm consulting.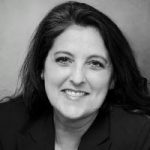 Kimberly Britain
Kimberly Britain is currently in her 18th year proudly serving the Juris Client Base and has had multiple roles within the organization over the years. From a Customer Support Representative assisting in Technical and Usability issues, she has transitioned to the Professional Services Team to lead the Juris Tiered Service Program since 2012. Kimberly works along-side several other team members to provide our Tiered Service Clients with white glove treatment.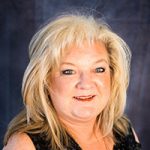 Kathy Baker-Elder
Kathy Baker-Elder is currently in her 19th year as a LexisNexis/Juris employee, working with Juris and Juris Suite software. She delivers onsite and remote consulting services to new and existing Juris clients. Since the Fall of 2010 Kathy has delivered consulting services to over 100 new and existing Juris clients. She has a passion for Juris, she is dedicated, she always strives for customer satisfaction, and with her the customer comes first.