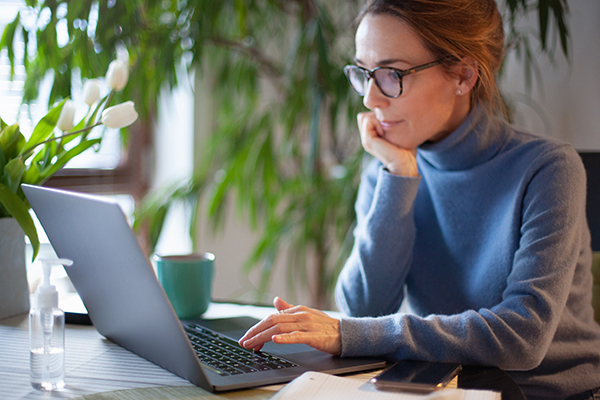 People are paying a lot more attention to creating reports these days, especially with all the new technology available to collect more and more data. Now it seems like there's a different report for every aspect of your business along with a variety of solutions for pulling reports, showing reports, and interpreting reports. Firms are discovering how important it is to utilize the information that your reports can provide, so that you can operate your law firm or any type of professional services firm as a successful business.
In the past, firms may have been able to get by using their balance sheet as the main source of financial reporting. But the data in your financial reports is useful for so much more than balancing your income and expenses. In fact, insight into your finances is essential for a range of activities—from day-to-day operations to marketing and budget planning.
It may sound like more work, but you don't have to be a reporting genius to make the most of your data and reporting solutions. You just need to implement the right reporting technology, then reporting becomes simple and effective. Luckily, the LexisNexis® Juris® Suite Reporting module has you covered. It makes reporting something to look forward to, not be afraid of.
Types of reports that firms use:
Balance sheet
With insights into financial trends, a report showing your balance sheet can provide a snapshot into whether your firm is growing at a particular moment in time or growing annually. You can also use your balance sheet report to help you know which business plans are working and which are not.
Cash flow
Like the balance sheet, cash flow can give you a snapshot into your current financial situation. You can use cash flow to help determine on-the-fly changes in direction based on industry changes, such as day-to-day operations, processes, staffing, etc.
Budget vs. Actual
Reviewing your Budget vs. Actual report is like reviewing history. What do you want to repeat and what do you want to avoid? This report can also help you determine which business activities were successful and which were not.
Revenue per attorney (timekeeper)
Use this report to ensure that your firm's attorneys are making the best use of their time and billing for work with that brings in a high enough revenue stream. Revenue per employee can also help determine staffing during economic setbacks.
Those are just some of the reports that you can rely on to ensure your firm is a profitable business. The right technology allows you to take the data you've collected and create intelligent reports for your firm—efficiently, conveniently, and easily—right when you need them. The right technology will also empower you to run reports that are tailor-made for your firm and help you present the data in a way that's easy to digest and understand.
Choosing the right technology means having:
Reporting options
Reporting should come with multiple views on Accounts Receivable, Timekeeper Productivity, Collections, Accounts Payable, and more. With a variety of reports necessary for operations and planning, you'll want to optimize accessing and using reports from a solution that houses every report you'd need in one place.
Automation & Flexibility
A person's role in the firm can help define who has access to which reports and which data. With the right reporting solution, you can set these parameters and send out the reports automatically to internal or external people via email or transfer to a secure network location.
Customization
From simple modifications to writing a tailor-made report, a customizable solution will help you get the kinds of reports you need with the specific information you want. The process should be as simple as point-and-click options or calling a reliable support team.
Performance & Reliability
Running reports with large amounts of data can take a long time. So it's important to have a solution that can handle those large amounts of data while delivering reports in a shorter amount of time. It's also important to have access to your reports when you need them, without interruption from updates or server interruptions.
Support
Any technologically advanced solution should come with a reliable and knowledgeable support team. With reporting, it's possible to find solutions supported by services teams who will write customized reports based on the direct needs of your firm.
Making better business decisions with financial and productivity intelligence are at the forefront of ensuring financial stability and growing businesses. The right solutions are essential to pull your reports and help you interpret data.
Juris Suite Reporting contains hundreds of different reports to display the data you need at any given time, while also offering you the ability to customize those reports to show as much or as little information as required to be successful in today's world. For access to optimized, updated reports for the dependable performance, additional features, and full technical support you rely on, contact your sales representative today.
For more information on Juris Suite Reporting, download our brochure here.