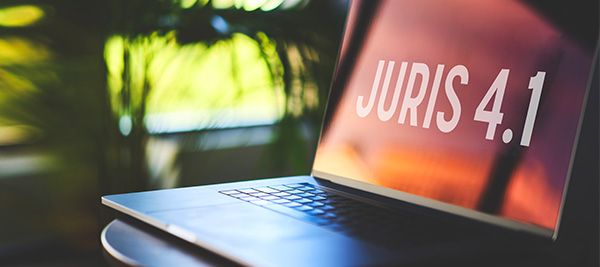 The latest software update for Juris customers is the newly released Juris 4.1, under the Juris 4 series, that features more than 13 updates targeting hot keys, added details to simplify the user experience, and new enhancements to streamline cash deposits and workflow.
"The best feature in Juris 4.1 includes the selection of bank account for deposit of cash receipts," said Michele Bullington, Juris Product Manager. "Prior, customers would have to do extra steps, if needed, to make a deposit to a bank account other than the one set on the matter. It was time consuming and could cause confusion during bank reconciliation. Once the permission is set for the user, they can select the bank account and no longer need to do extra steps."
Also within cash receipts, customers will see the account description when entering a deposit on the Other tab. Additional features include updates to the log-in screen as well as visual prompts and addition of the F5 hot key to invoke a client matter or vendor inquiry look-up function.
All Juris customers are recommended to upgrade to the latest Juris release. Contact your account manager to indicate that you're ready to upgrade. The experience is seamless, and the upgrade is free. Check out the system requirements here.