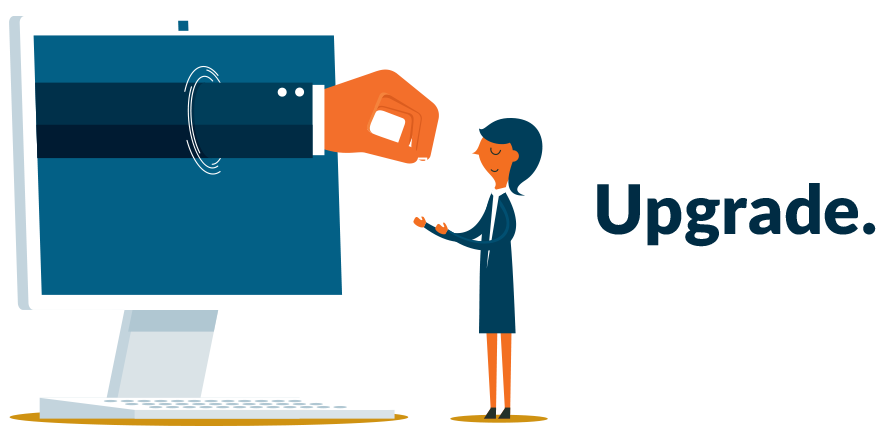 HIGHLIGHT
Save the Date: Juris User Conference 2021
We are excited to announce that the LexisNexis® Juris® User Conference is happening on September 29 and 30, 2021, at The Westin Riverwalk, San Antonio, Texas. Gain valuable insights, build lasting relationships, have fun, and get the most out of your Juris software at the Juris User Conference 2021.
Watch for our special notification on how to register for the event. We look forward to seeing you there!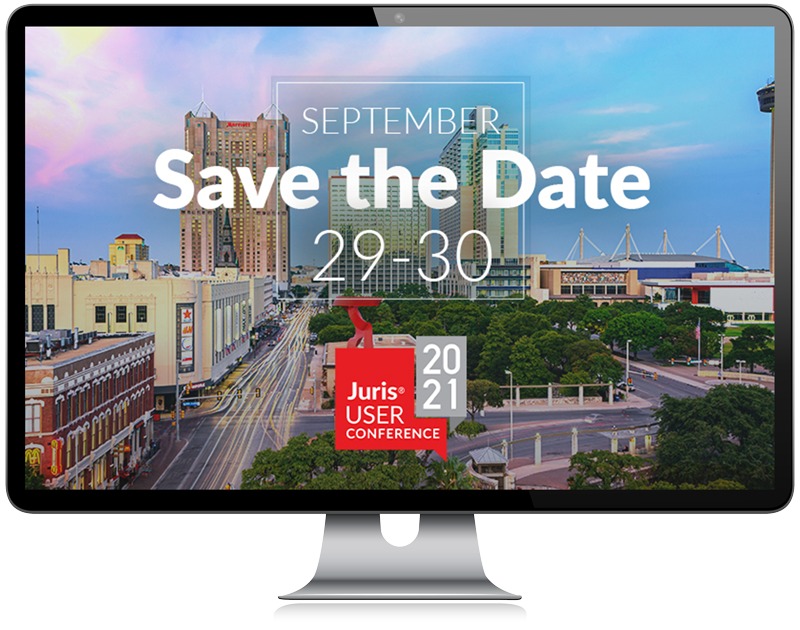 Designed to improve efficiency in the areas that impact your firm the most, Juris 3 delivers time, billing, analytics, and accounting software to help you optimize productivity and profitability.
Built as the starting point for a new generation of Juris software, Juris 3 is enhanced with ClientPay® integration for improved collections and e-Billing, along with reporting capabilities to make informed business decisions that are based on easily accessed data.
Key Benefits of Juris 3 and ClientPay® Integration
Save 17% on processing costs

Cut time managing and processing payments by half

Give clients easy payment options, including a link via email
Key Benefits of Juris 3 Reporting
Find the right report quicker and easier
View reports with more parameters, grouping levels, timekeeper options, search options, and more

Export Microsoft® Excel® reports perfectly formatted for printing and viewing
Even More Benefits of Juris 3
Work seamlessly with over 30 usability enhancements

Email templates allow you to include text when using the Export and Email Bill feature

View client email addresses in Client/Matter Inquiry
We encourage you to upgrade to Juris 3. Our latest technology is fully supported by Microsoft® and upgrading ensures that your Juris software is compatible with new versions and updates of Microsoft® and SQL Server®.

Juris User Group
We invite you to participate in the Juris Virtual User Group meeting. You'll hear from law firm colleagues, market experts, and product specialists covering a range of industry topics. You'll also have the opportunity to ask our Juris Professional Services Consultant any specific product questions that you may have.
Tuesday, January 26 | 2 – 3:30 pm ET
Tuesday, February 23 | 2 – 3:30 pm ET
Tuesday, March 23 | 2 – 3:30 pm ET
Tuesday, April 27 | 2 – 3:30 pm ET
Tuesday, May 25 | 2 – 3:30 pm ET
Tuesday, June 22 | 2 – 3:30 pm ET

Juris Professional Services Plan
Our Juris Professional Services team will provide you with expert solutions to improve your firm's operational efficiency and boost your firm's productivity. You can rely on the Juris Professional Services team for support with:
Installing and using new Juris modules/upgrades
Providing new-user and advanced-user training for Juris
Creating customized reports for Juris and workflows/processes for your firm
Finding solutions to operational challenges that slow down or prevent processes
Assisting with any transition or upgrade due to the discontinued support for Microsoft® Access®, effective last December 31, 2020
Reach out to your Professional Services team today, and we'll create a customized plan with recommendations based on your firm's goals.

Reporting Made Easy
It's essential for your firm to have the right reports with the right data to plan for this year's budgeting and marketing activities or measuring your current activities to make better business decisions and improve your firm's profits.
Find out more in our latest blog post, "Reporting Made Easy". We'll take you through some of the most common reports that firms use and how Juris Suite Reporting provides you with access to optimized, updated reports for the dependable performance, additional features, and full technical support you can rely on. We'll show you how choosing the right technology simplifies reporting, helping to ensure your firm remains financially stable and has every opportunity to grow.

Juris Suite Budgeting
Managing the business side of your practice is just as important as the services you offer. When it comes to budgeting and planning, old-school spreadsheets and out-of-date processes won't help your firm accurately monitor expenses or grow income. With Juris Suite Budgeting, you can take ultra-detailed budgeting data and create custom reports, produce easy-to-read dashboards, accurately measure budget performance, and determine appropriate key performance indicators.
Juris Suite Budgeting also allows you to automate budgeting processes and features, such as:
Track performance and productivity
Set alerts based on budget limits
Import new and existing budgets in Excel®
To get the information you need, when you need it, and how you want it, download our Juris Suite Budgeting brochure—an expansion of Juris that's tailored for you.
EMPLOYEE SPOTLIGHT
Please meet our new Product Manager
"Dreams don't work unless you do."
– Michele L. Bullington, Product Manager, Juris
Michele has been working with Juris for over 24 years. She started out in customer support and has had several positions—business analyst, quality assurance, and now product manager for Juris. Each step of the way, Michele's passion to work hand-in-hand with the development team and our customers helped to provide quality software, drive excellence, and meet our customers' needs.

For law firms, there's a lot of pressure to protect and improve cash flow, especially in our current environment, because intermittent shutdowns due to the pandemic threaten to slow the legal industry.
Firms are looking to their accounts receivable (A/R) departments for ways to increase their finances, in particular with improving cash flow through a more efficient invoice-to-cash process.
Read our latest blog post from our guest blogger, Cheree Omtvedt, Business Development Specialist for ClientPay®, on how A/R departments can improve the invoice-to-cash process by embracing technology and automating payment processes. We'll show you how Juris and ClientPay® streamline the collections process for your firm and boost cash flow.
Juris and its payment processing partner ClientPay® bring you insights from two innovative firms—Eckberg Lammers and Hamilton Stephens Steele + Martin—that can attest to the power of embracing technology to streamline the collections process and drive efficiencies.
Download the eBook and learn how these firms optimized the use of their technology to identify payment bottlenecks and automate workflow.
We want your feedback
Tell us what you found most valuable about this month's newsletter and/or
what you would like to see next month.
GO AHEAD
Don't forget to follow us and stay updated!