Juris Newsletter
NOVEMBER 2020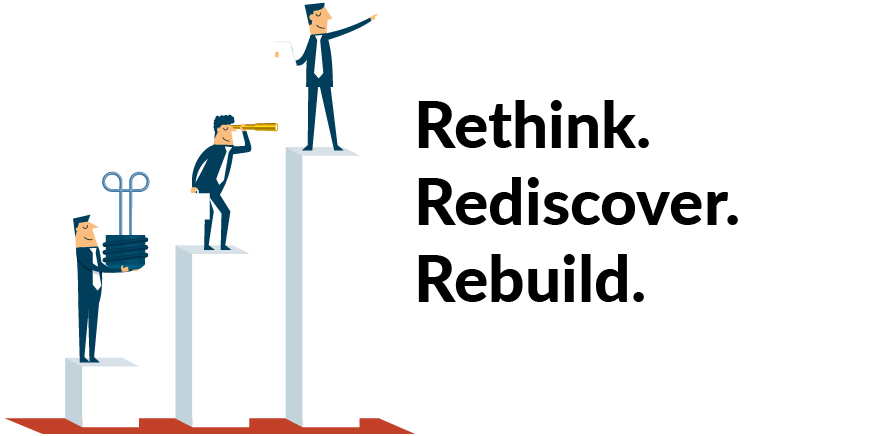 HIGHLIGHT
3.0 – The time to upgrade is now
Welcome to the next generation of LexisNexis® Juris®—3.0. Designed to improve efficiency in the areas that impact your firm the most, Juris 3.0 delivers time, billing, analytics, and accounting software to help you optimize productivity and profitability.
Built as the starting point for a new generation of Juris software, 3.0 includes technology that is compatible with Microsoft® products, giving you peace of mind.
Trusted by more than 1,700 law firms nationwide, Juris 3.0 builds on previous generations of the software. Juris 3.0 upgrades the solution by adding an integration with ClientPay®, an award-winning digital payment acceptance solution for legal and other professional services firms, delivering a new collection of reports in Juris Suite Reporting, improving email billing, and adding important usability enhancements that remove obstacles to daily productivity.
Download the Juris 3.0 FAQ here.
I have Microsoft® Access® reports and understand LexisNexis® will no longer support those reports. What does this mean for me?
Based on Juris user feedback, reporting is a top-three concern in 2020 and moving forward. Firm leadership and staff are focused on analyzing financials, compensation, productivity, and profitability.,
Juris Suite Reporting has the tools to help meet those reporting challenges.
To give Reporting our full attention and to optimize support responsiveness and services development, as of January 1, 2021, we will no longer support Access® reports. Access® is still an independent choice for firms. However, LexisNexis will no longer support the development of, modifications to, or troubleshooting of Access® reports.
This includes custom reports created specifically for your firm and reports included in the Juris Supplemental, Gold, and West Coast databases. Problems with reports, errors received due to ODBC or upgrading software, creation of new reports, edits of existing Access® reports, etc. are examples of what will no longer be addressed by the Juris Customer Support or Juris Professional Services teams.
We recommend that you switch to Juris Suite Reporting—the answer to all Juris Reporting needs. Every report from the Juris Supplemental, Gold, and West Coast databases are included in Juris Suite. A Reporting Engineer on the Juris Professional Services team can work with you to recreate your custom reports within Juris Suite Reporting.
With the release of Juris/Juris Suite version 3.0, the Reporting module has been completely redesigned to drastically improve the Reporting experience. Users now can change the sorting and grouping of an existing report by simply selecting the parameters needed, reducing the need for external reporting tools.
Over 90 reports have been added to the Juris Suite Reporting module and a new folder structure is in place to better organize the 1160-plus reports available.

Key Benefits of Juris 3.0 Reporting
Designed to improve efficiency in the areas that impact your firm the most, Juris 3.0 delivers a new collection of reports in Juris Suite Reporting.
Juris 3.0 makes it easier and faster to generate reports and provide even greater decision support. Access these helpful resources to learn how the Juris Suite Reporting module provides firm leaders a real-time view of the information they need to make more informed business decisions.

2020 Form 1099 Update
Preparing and submitting 1099's has always been a challenge for firm administrators and accountants. To prevent your firm from potential year-end hassles, it's important to learn how to better prepare for creating 1099's. The following webinar topics covered were:
• New 1099-NEC and changes in 1099 Reporting
• New Juris 1099 Utility demo
• How to download and use the new Juris 1099 Utility
• How to determine who gets a 1099

Juris Go Demo
Sign up for your virtual demo to gain insight into how Juris Go simplifies tracking time and makes your billing cycle more efficient. As a token of appreciation, you'll receive a complimentary $25 Goo Goo Cluster gift card.
*Juris Suite Time & Expense is required to use Juris Go.

Support ending for legacy Microsoft® systems
The Juris support team is here to help make sure Juris performs at its best for your firm. Part of our mission is to ensure that Juris, Juris Suite, and Juris Go run optimally and seamlessly on the Microsoft® infrastructure your firm has installed.
When Microsoft® ends support for its platforms, we also taper off our Juris support so we can focus on maintaining the latest software and keeping it up to date. As of December 31, 2020, Juris, Juris Suite, and Juris Go support will not be available for the systems listed below. If you are using any of this software, Juris Support will help you migrate your Juris software to a supported version.
Note that Microsoft® will no longer issue security updates to these versions. Upgrading your infrastructure ensures that you are in compliance with the latest security standards.
• Windows Server 2008
• SQL Server 2005
• SQL Server 2008
• Windows 7
"It's not whether you get knocked down, it's whether you get up."
– Kimberly Britain, Sr. LexisNexis Juris Professional Solutions Consultant
Kimberly J. Britain has been a longtime valued resource at Juris, recently celebrating 20 years serving the Juris client base. Kimberly has held a range of positions championing for the Juris client, including DOS Conversion Engineer, Trainer, Customer Support Representative, 2L Engineer, and currently a Sr. Consultant on the Juris Professional Services team. Kimberly was the first consultant to join the Annual Juris Professional Services Plan program. She has worked tirelessly with other experts on the Juris Professional Services team to drive excellence and white-glove services for Juris service plan customers.

Cash flow is critical to any business, and for law firms, growing the bottom line is always a concern. With profits under pressure across the legal industry, improving the invoice payment cycle and streamlining the payment process are more important than ever.
Juris and its payment processing partner ClientPay® bring you insights from two innovative firms—Eckberg Lammers and Hamilton Stephens Steele + Martin—that can attest to the power of embracing technology to streamline the collections process and drive efficiencies. In this eBook, you'll learn how these firms optimized the use of their technology to identify payment bottlenecks and automate workflow.
Juris firms can process credit cards more effectively and efficiently through ClientPay®, saving an average of 17% on processing fees and spending 50% less time on payment management.
To get an inside look at how our Juris and ClientPay® partnership is going to optimize your credit card and eCheck payment process, check out our Give Your Bottom Line a Boost infographic.
We want your feedback
Tell us what you found most valuable about this month's newsletter and/or
what you would like to see next month.
GO AHEAD
Don't forget to follow us and stay updated!