Juris Newsletter
OCTOBER 2020
HIGHLIGHT
3.0 – The time to upgrade is now
We are excited to announce that LexisNexis® Juris® 3.0 is on its way—a new generation of software that builds an even stronger foundation for the time, billing, analytics, and accounting solutions you count on every day. As always, our goal is to introduce new and improved solutions to help you work as efficiently as possible to optimize profitability.
What are the costs associated with ClientPay® online payment processing?

You can use ClientPay® independently of Juris or take advantage of the upcoming integration at no additional Juris cost. You will also not pay anything to ClientPay® unless you use the service. The fees, which are typically the lowest available are taken from transactions. We recommend contacting ClientPay® to discuss a customized pricing plan.
I use Windows Server and/or SQL Server® 2018 and see that you are ending support. What are my options?
We strongly recommend that you upgrade your infrastructure. Those platforms are no longer supported by Microsoft®, which means there is no help available and no security patches are being issued. You are exposing your firm to security threats and downtime. Our support team will help you migrate Juris to a newer server and database. We also recommend that you upgrade your Juris software.

Juris Suite Collections
In today's legal environment, many firms have limited staff, are working remotely, and are watching cash flow carefully. So, it's essential to track and collect all payments as easily and efficiently as possible—especially payments that are overdue. Juris Suite Collections makes it possible to:
Streamline your collections process
View outstanding payments quickly
Identify payment bottlenecks
Automate your workflow

Work-From-Home Checklist
We're very happy to see that more and more people are choosing to work remotely. There is nothing more important than staying safe and keeping healthy. But that doesn't mean your business has to stop or become more complicated. To help with this transition, the Juris team has put together an infographic, "Your Juris Work-From-Home Checklist"—great for working from the office, at home, or on the go.
Read our blog post, "Your Essential Guide to Working from Home with Juris," for more tips and details to keep in mind.
"Be the change that you want to see in the world."
– Mahatma Gandhi
— Stan Graham, CPA, Sr. LexisNexis Professional Solutions Consultant, Juris
Stan Graham, CPA, is a CPA in the state of Ohio and is a Senior Consultant for LexisNexis®, providing guidance, business consulting, and accounting consulting for law firms across the United States for over 12 years. He has a B.S. in Business (Accountancy) from Miami University in Oxford, Ohio, and an MBA in Finance from the University of Cincinnati. Stan has specialized knowledge in Law Firm Accounting and is an expert in Juris software—an integrated billing and accounting software package designed for law firms which is owned by LexisNexis. He also maintains a small tax practice in the Dayton, Ohio, area.
Juris Go mobile app makes timekeeping even more simple and effortless, giving timekeepers the right tools to enter complete and better timekeeping, more accurate billing, and maximized profitability for your firm. With the newly updated Juris Go, our design team focused on making Juris Go the best timekeeping tool available for timekeepers. That meant creating an on-the-go experience similar to Juris Suite Time & Expense, so timekeepers could easily accomplish tasks from their mobile devices and tablets, without interrupting normal workflows or creating extra work.
Accurately record time. Never miss out on billable hours. Sign up today for your complimentary 30-day trial.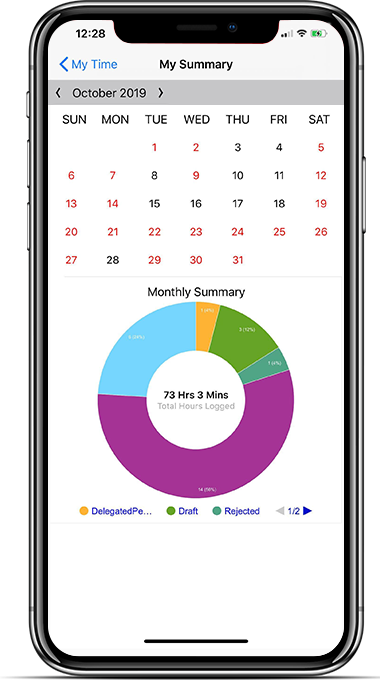 New Juris Go timekeeping and management features
We want your feedback
Tell us what you found most valuable about this month's newsletter and/or
what you would like to see next month.
GO AHEAD
Don't forget to follow us and stay updated!