Juris Go
Comprehensive time-tracking on the go
LexisNexis® Juris® Go helps streamline the timekeeping process and maximize firm profitability by giving timekeepers a tool they will want to use. In just a few taps, timekeepers can track and capture billable time on their smartphone or tablet—anytime, anywhere. Features such as voice-to-text narratives will facilitate use by providing an alternative to manual methods of timekeeping.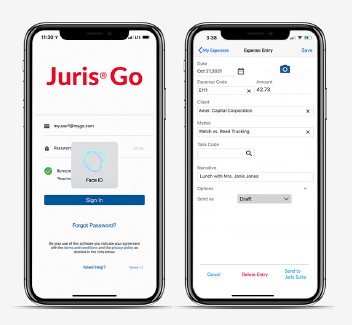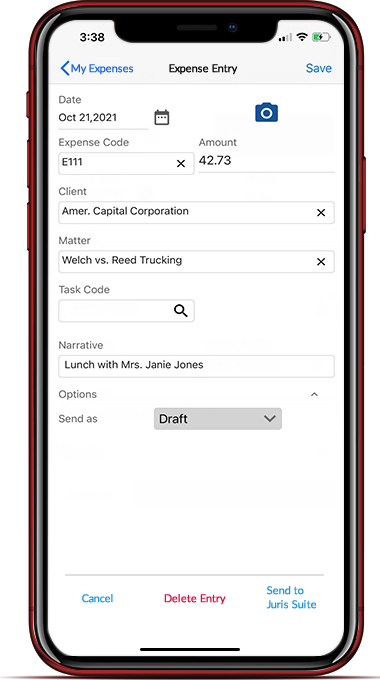 Capture Expenses Digitally
Simply snap, tap, and capture receipts for easy tracking and streamlined billing
Built-in Timer and Time Entry features
make it quick and easy to track your time from start to finish.
Pre-populating matter lookups integrated with Juris Suite
all it takes is one tap for a fully integrated practice management solution.
Running Tally of hours billed
gives you an at-a-glance update on your billable hours available any time.
Voice-to-text for faster time and data capture
to save you the time of manual text entry.
Full screen narrative box
allows you to enter more detailed information.
Automatic spelling correction
reduces errors and ensures more professional record keeping.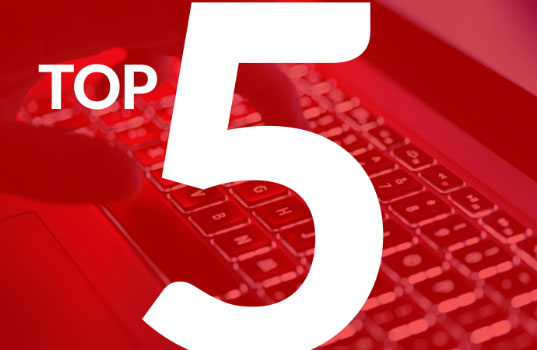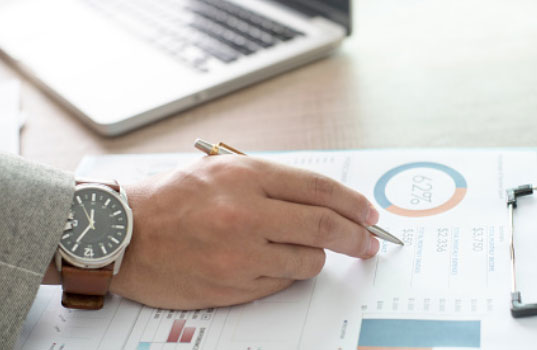 Beyond day-
to-day billing